In a previous post I posted how some jerk broke into my tuck and sole my big hello kitty. Today I replaced her.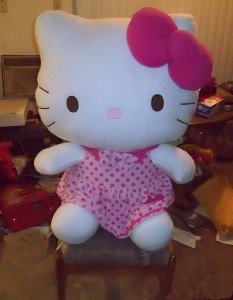 Meet my new Monster Kitty. She is 32 in tall and weighs in over 8 pounds.  I do not know I can carry her her at any fan convention. I may have to swap day with my small big kitty.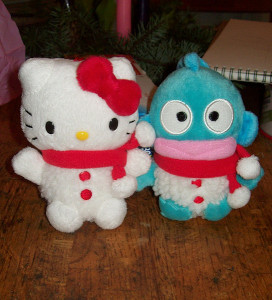 I also pick up Hello Kitty and Hangyodon ornaments.