Newcon PDX is a new a multi genre convention (Anime, Fantasy and Science Fiction) during the weekend  of 29th and 30th December. Both my big Hello Kitties was my accompanying plushies. I had a great time. Not much kitty spotting this time.
With we  Males fans a rare breed I found it amusing of all places I would run into another male  fan. ( Van Shoes, Backpack and belt)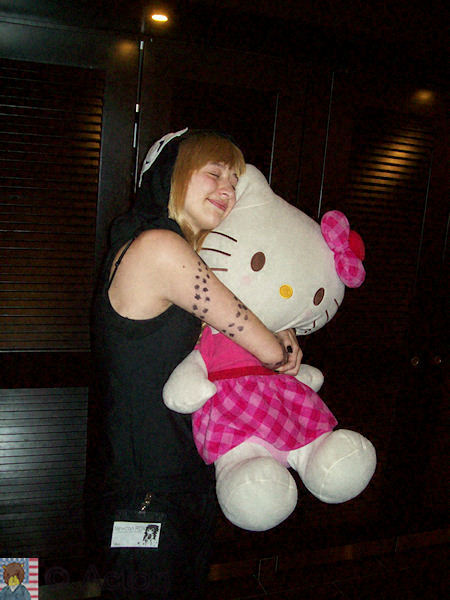 Medusa loves my Hello Kitty Plush
Click Here for Convention report and more pictures.