The small item come from Target's dollar bin and Pez may not cost more than 14 dollars . Yetty this person is sell them for $25.00.
http://portland.craigslist.org/mlt/bab/4247002279.html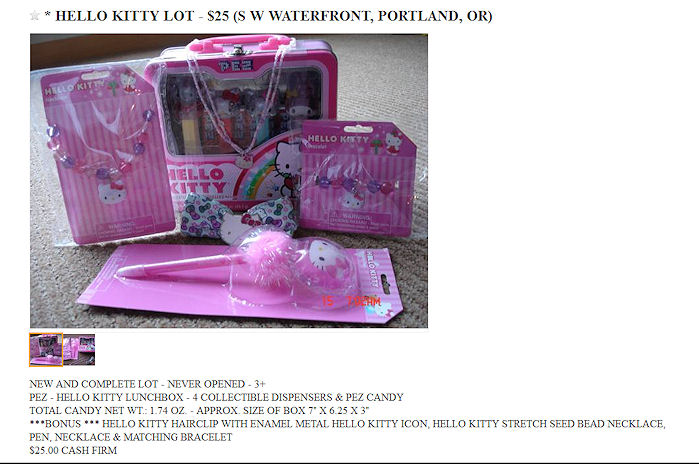 There  been a rash of  people buy stuff at retail and jacking up the price  on Craigslist and Ebay. Let the buyer beware .